We try our best to help raise money towards local and nationwide charities through events, raffles, tombola's and charity boxes. These include:
Macmillan
Bury Hospice
Graces' Place
Air Ambulance
Christies
Donna's Dream House
Children in Need
The New Start Charity
Cancer Research
Dementia Friends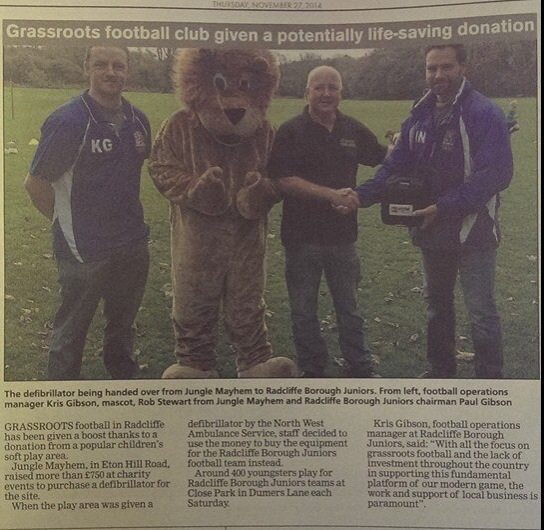 WE HAVE A LIFE SAVING

DEFIBRILLATOR AT
JUNGLE MAYHEM!
A huge thankyou to all of our customers for helping us with our fundraising during 2013 and the companies that donated raffle prizes. A special thanks to the North West Ambulance Service that not only trained our staff on using our defibrillator, but were also kind enough to donate a defibrillator to us, enabling us to give one to Radcliffe Borough Juniors Football Club!!
We have previously sponsored a local football team, Radcliffe Borough Crusaders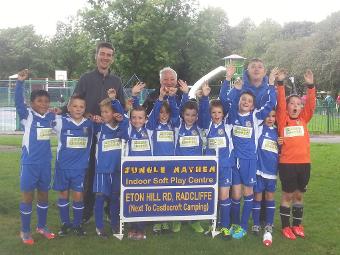 Radcliffe Borough Crusaders Under 10s: Season 2013-2014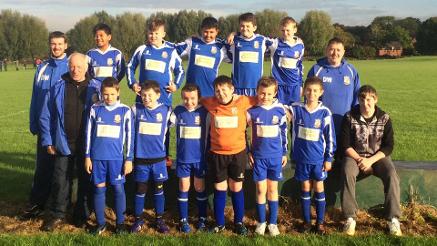 Radcliffe Borough Crusaders Under 11s: Season 2014-2015